For those of you who've been following along on my socials you'd know I've been working on a new book. Things are running just a little behind schedule so I thought I should provide a quick update.

Initially, I had planned to produce a downloadable e-book over the last few months; this has evolved into a full-fledged book.

The big news is that a couple of days ago, the proof copies of 'The Scenario Planning Guide' were delivered!

Here's a little sneak peak at what it looks like.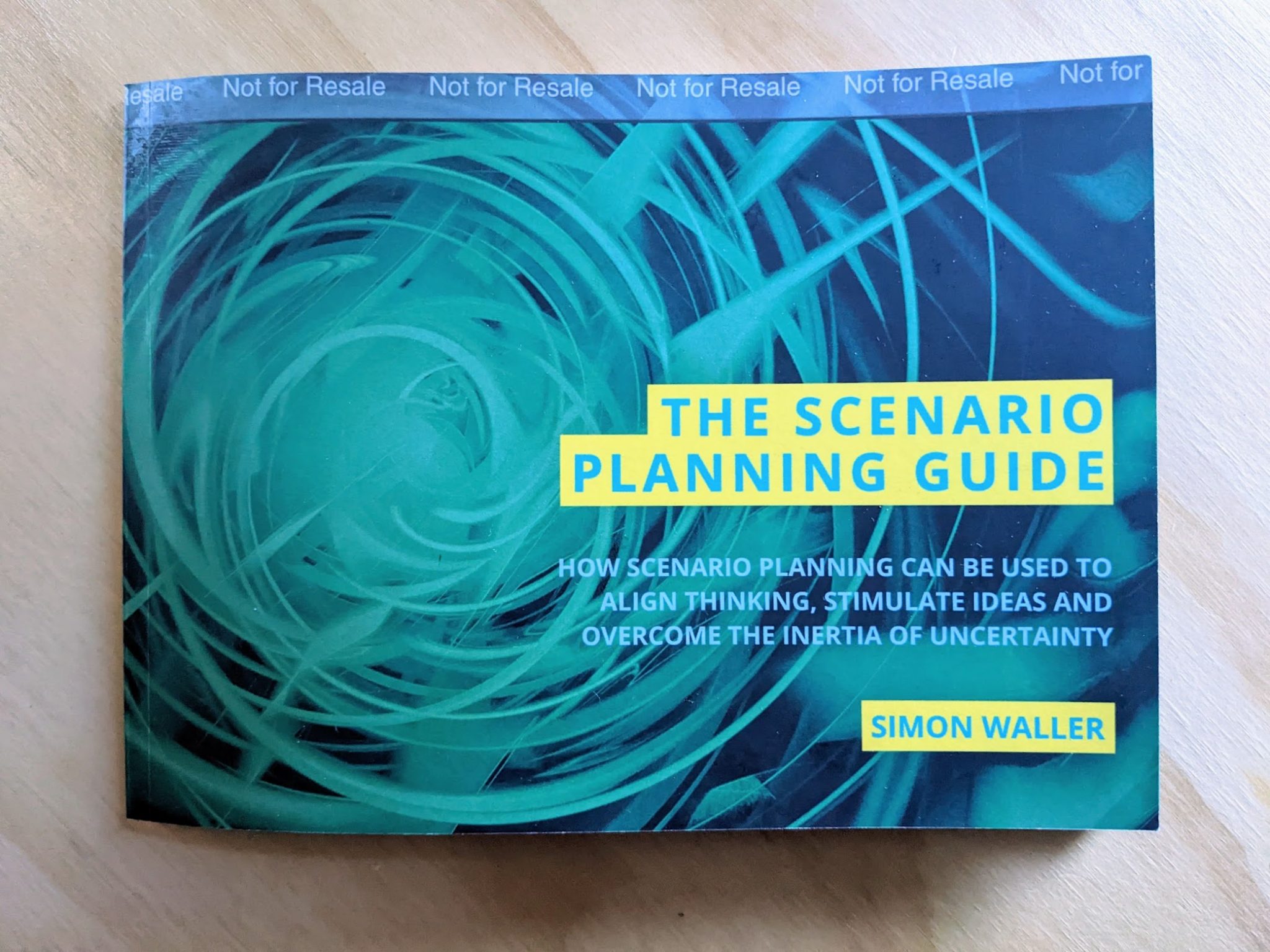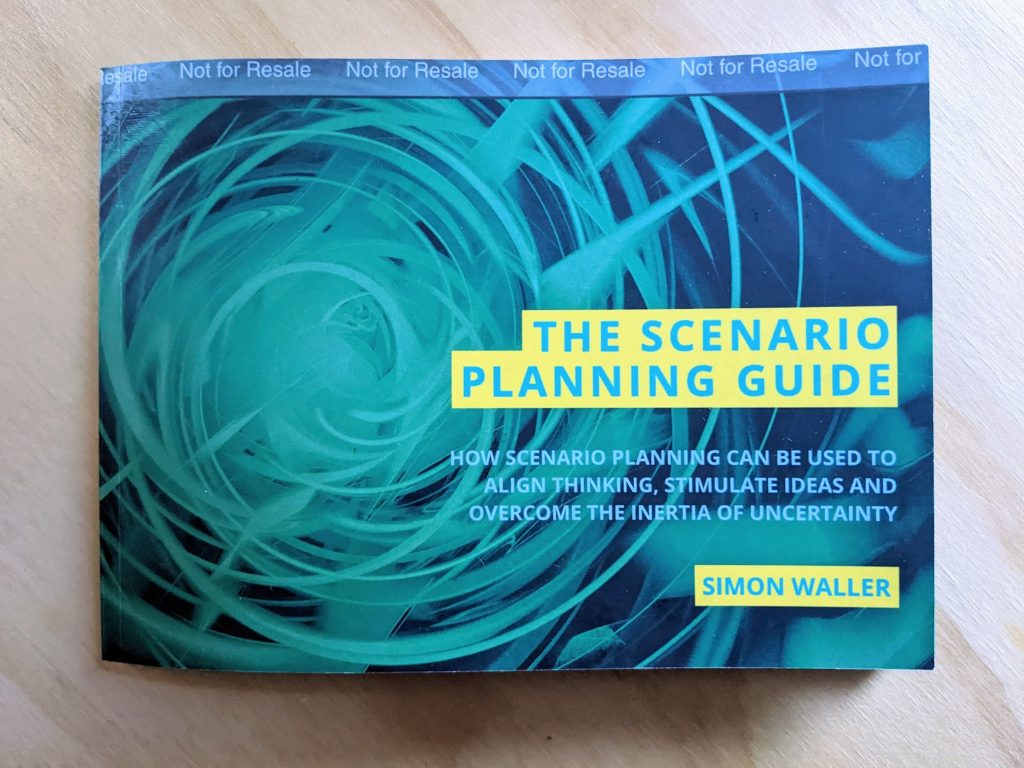 For those who've read my other books, you'll note that the style is a little different. Firstly, it's printed landscape rather than portrait. I think this fits the idea of it being a 'guide' rather than a 'book' and it works well with the high number of diagrams.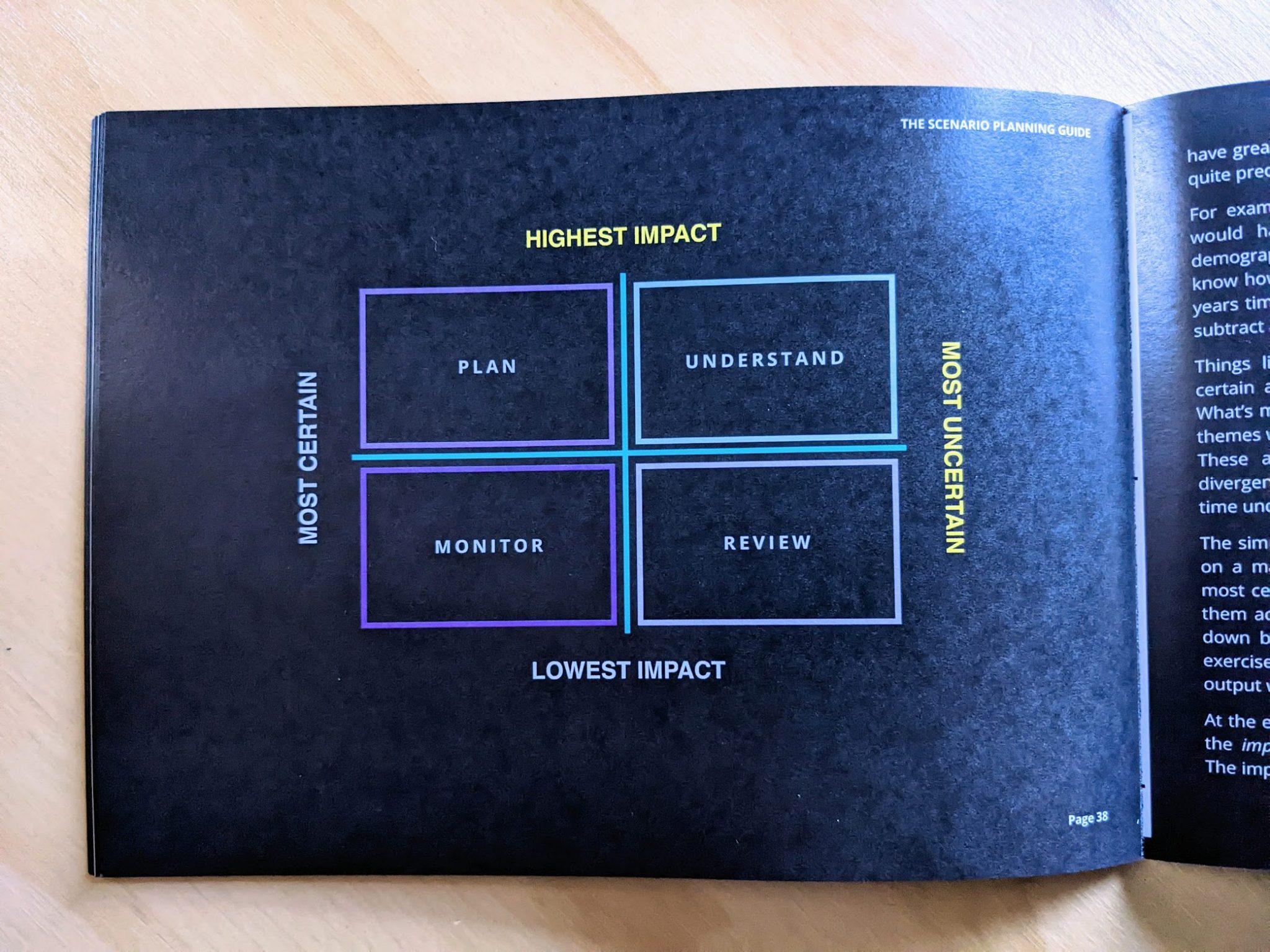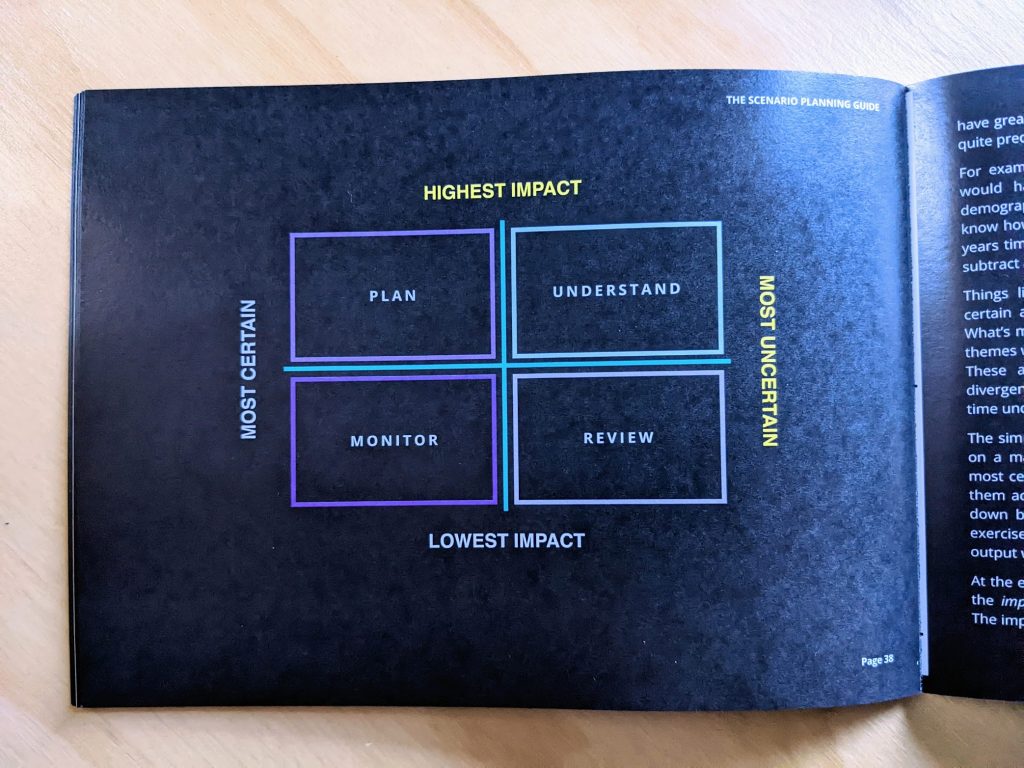 It's also printed in full colour, which I think makes it both more engaging and enjoyable to read.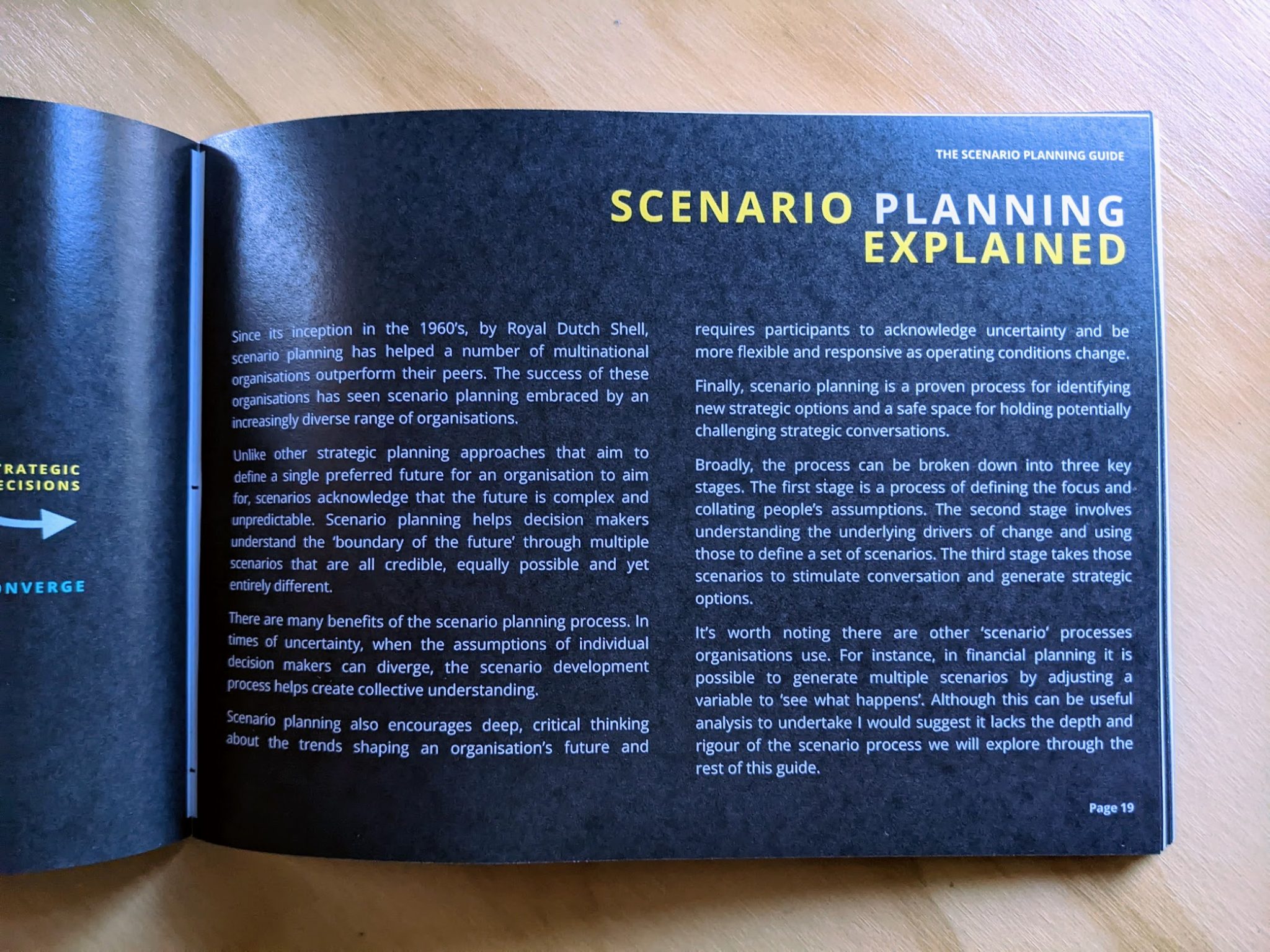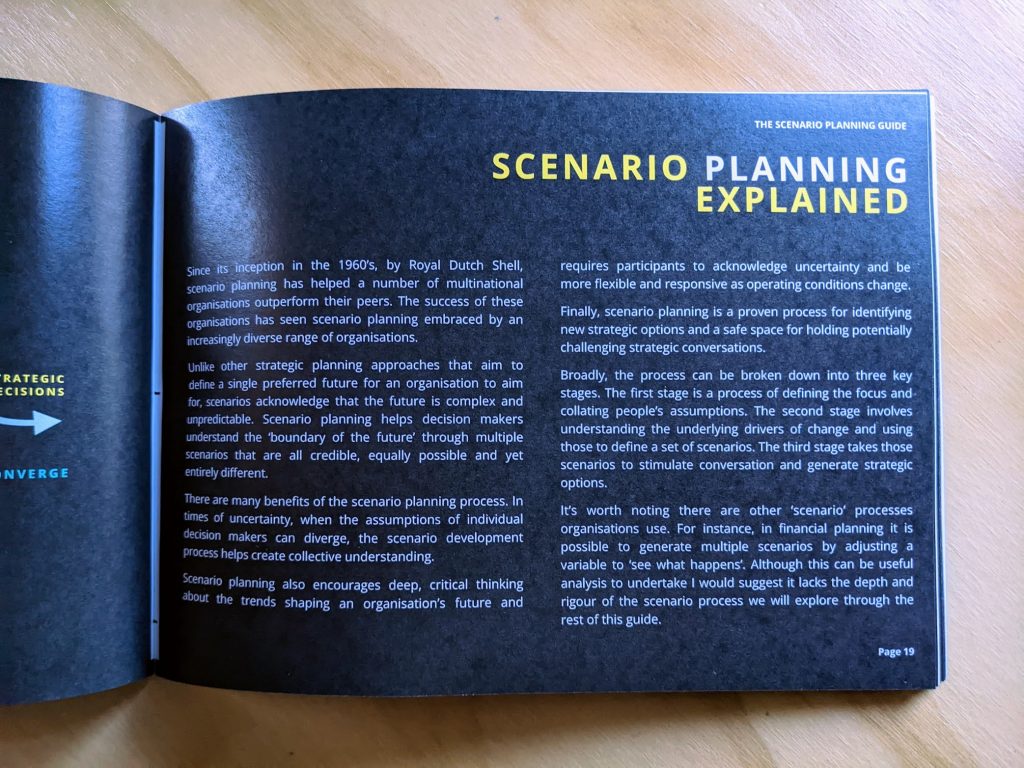 The one controversy might be the 'dark-theme' (white text on a dark background), which is not normally the done thing for business books. I'd be keen to hear your thoughts on whether I should also do a light-themed version in the future.
There are a few little design tweaks that I'm working through and a final edit to be done, but with a little luck, this will all be completed by mid-November.
If you'd like to know to find out about a launch special that I'll be offering or to pre-order the Guide follow this link to the book page.