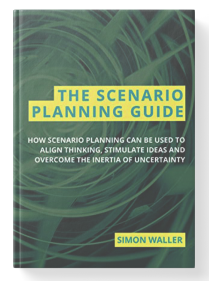 The Scenario Planning Guide
The Scenario Planning Guide has been created for leaders, strategists and scenario practitioners who want to improve decision-making in times of high uncertainty.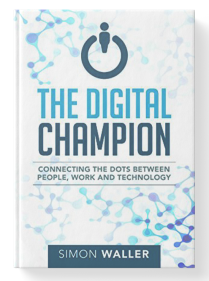 It is for people who want to make a competitive difference in their organisations – people who are passionate in their beliefs about the opportunities that digital technology offers and the need for their organisations to get on board.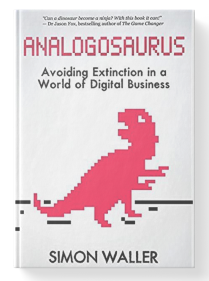 Avoiding Extinction in a World of Digital Business is a book for people struggling with the uncertainty of digital change. It details how technology is impacting people at work, looks at the opportunity digital technology offers to complement human abilities and provides a practical approach to using digital tools more effectively.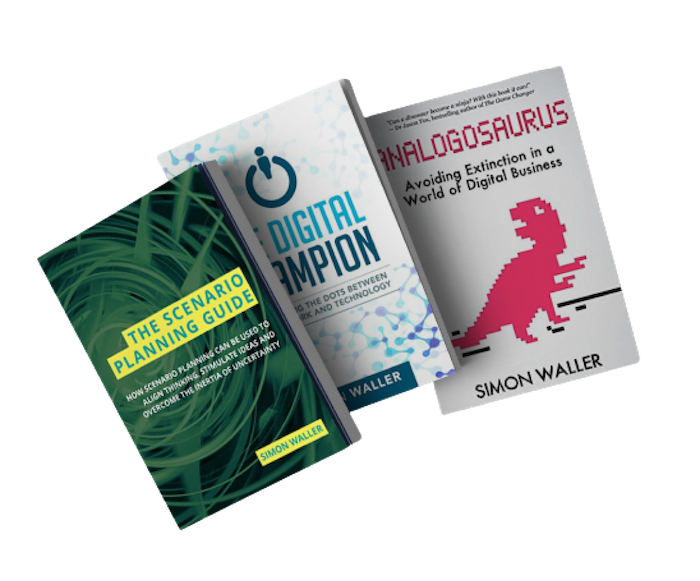 Keen to do a deep dive into Simon's mind? The bundle includes a signed copy of Analogosaurus, The Digital Champion and The Scenario Planning Guide. Perfect for leaders, strategists, managers and students.
Simon has written the bible for Digital Champions
Simon has written the bible for Digital Champions. Simon is on a mission to help people prepare for the future of work by engaging people people in the technology of the present. Simon is fluent in both IT and business, and teaches Digital Champions how to successfully implement digital projects by building a bridge between both (and bringing along users and vendors for the ride). This is an imminently readable book that teaches how to select, validate, and execute digital projects that matter. Essential reading for anyone who wants to don the cape of a digital champion and successfully implement meaningful digital projects.
Help in getting back to the things that matter
If you're drowning in the digital deluge, Simon Waller will give you a hand up into his fishing boat. The Digital Champion will help anyone struggling to connect the dots of people, work and technology. Simon Waller introduces a new role into organisations — the Digital Champion — and shows how this role can link business side and technology side stakeholders to identify possibilities, investi